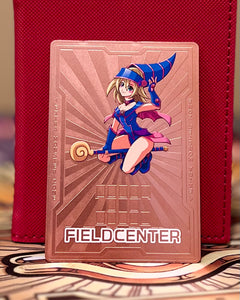 *Test run (2019) has slight blemishes


Shelved for years we are offering a very small number of Dark Magician Girl in a frosted finish. These were a test run of different finishes and enamels before defaulting to the ones we use currently. 
A batch that we were hesitant to offer in our early days, but now you can own a unique variant of DMG and our company's history!